We are a school for languages based in Zurich. Our teachers specialised in all levels of German and English. We want to provide the best education for German and English to our students. Therefore to improve their communication skills in an environment where non-native speakers find practising conversation is difficult. As a result, to achieve this objective, we have created our own method.
Learning grammar is a complex task but to help you further we do a recording of our lessons. the lesson will be sent to you when you are not here by email. On the website you can find free resources such as grammar exercises, listening and reading material.
Our teachers are all qualified and led by the academic director Valentina Kaptein. She brought with her years of experience to the school. All our teachers pursue continuing professional development. We are proud of working in a relaxed and friendly environment that both students and employees can enjoy.
Choose to learn German with our qualified teachers. You will learn grammar correctly. Talking and becoming fluent in German will be easier. As a result you save time and money.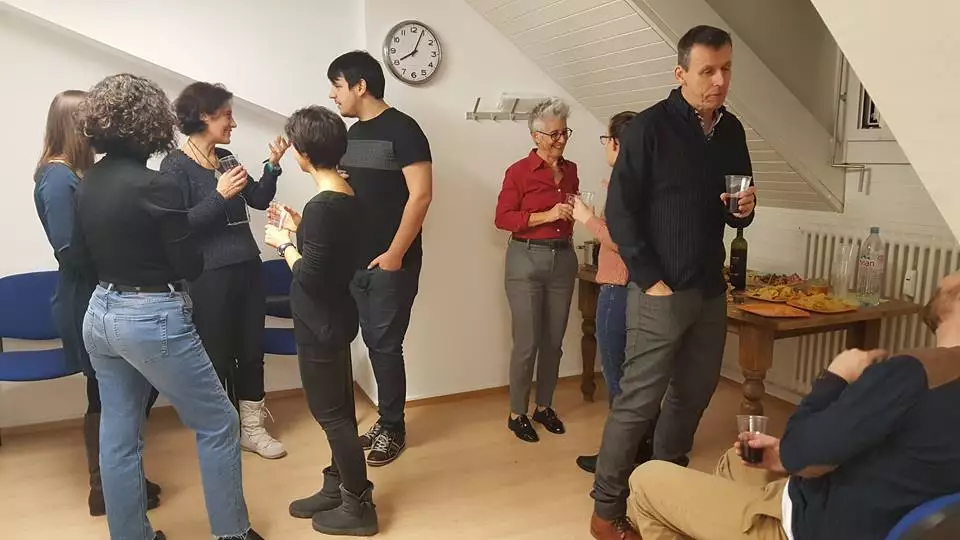 Our mission:
"To care for each of our students as an individual who has his/her own needs and learning objectives through providing help and support. To work tirelessly to provide new technology to deliver innovative ways of learning."
Our Teachers' Performance so far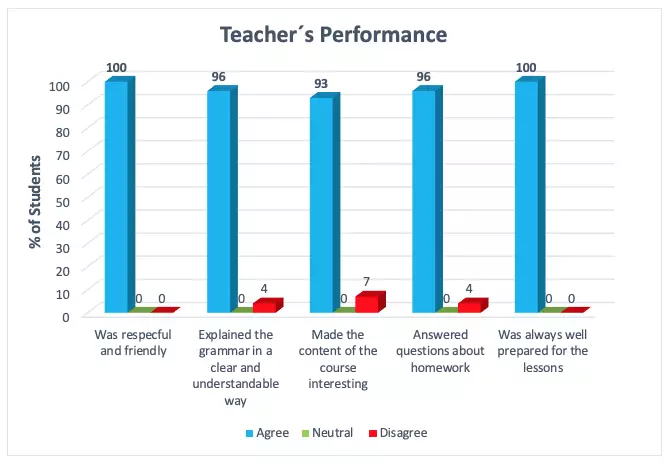 Before we can offer the students a place in our school we need to assess their current level. It is our aim to have homogeneous groups for each level. At the end of your course you will have to take a final exam to continue studying with us.
From the total number of students enrolled in our courses since 2017 until present , on average the mark achieved on the final exam was 86%. Our exam is based on a shortened TELC examination.
The TELC examination could be up to 5 hours test which requires special preparation whereas our exam lasts 1 hour. We also follow the guidelines from the Common European Framework of References for Languages in regard to examinations.