We conduct exams on a daily basis, including telc exams for healthcare professionals such as Medicine, B1-B2 Pflege.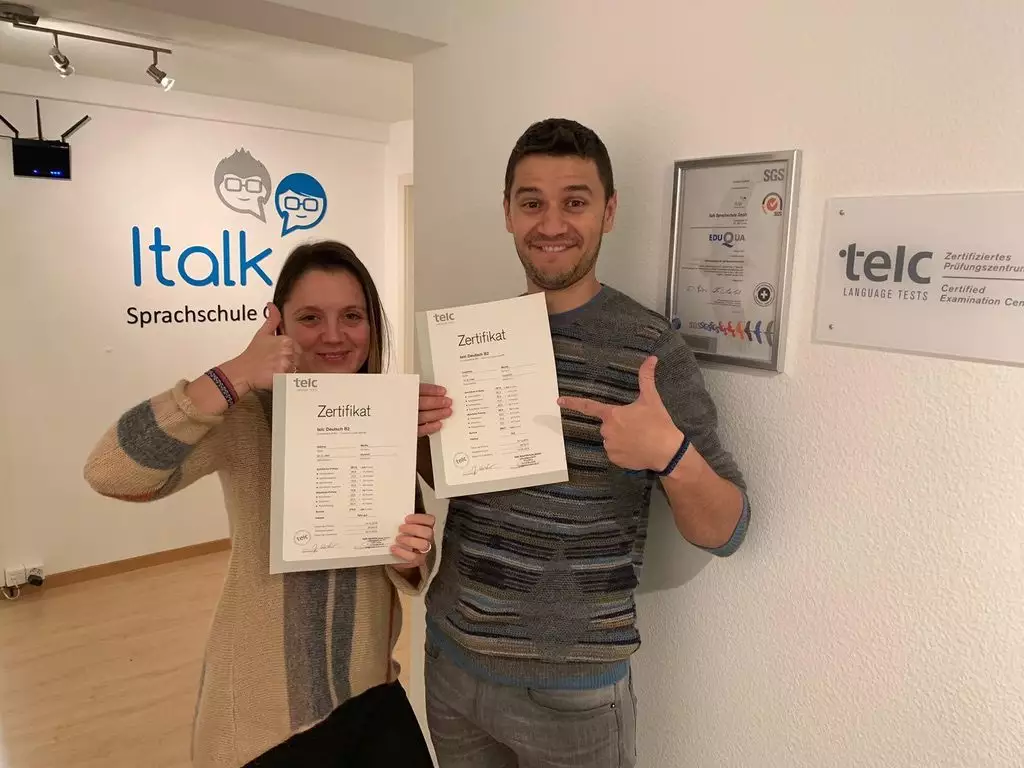 What do we offer?
Your money back if you don't pass your exam.
• We will prepare you for your exam and if you fail, we will give you your money back. You must attend all the lessons booked and do all the homework.
• Preparation courses for all levels including conversation practice for the oral exam.
• Individual minimum of 5 lessons of 60 minutes from CHF 800.
• Groups – Please contact us.
When will I get my results?
All exams are marked by telc in Germany. We normally receive your certificate around 4 weeks.
Digital B1, B2 and B1-B2 Pflege certificates are sent around 2 weeks.
How is the exam structured?
The exam consists of a written, oral, listening and reading section.
What is the telc exam for?
The European Language Certificates, or TELC language tests, are internationally standardised tests in ten languages. Italk Language School is a language test provider based in Zurich. TELC language tests test your language skills using objective, fair assessment criteria based on the Common European Framework of Reference for Languages (CEFR).
TELC certificates are widely recognised as proof of language competence by many employers, medical institutions, schools and universities. They are accepted as proof of language ability when applying for a Swiss visa, Swiss residence permit or Swiss citizenship. You should always check which level and certificate is accepted by the institution you are applying to.
TELC REGISTRATION & Fees
You must register 14 days before the exam date.
The registration date or time cannot be changed, and you won't be refunded if you don't turn up.
| | Fees (CHF) | Digital Exams | Health Care Professionals | Fees (CHF) | Digital Exams |
| --- | --- | --- | --- | --- | --- |
| Deutsch A1/A2 | 190 | N/A | B1-B2 Employment (Beruf) | 440 | N/A |
| Deutsch B1 | 270 | 370 | B1-B2 Health Care Professionals (Pflege) | 440 | 540 |
| Deutsch B2 | 330 | 430 | B2-C1 Medicine | 440 | N/A |
| Deutsch C1 | 380 | 480 | B2-C1 Medicine Admission | 440 | N/A |
| Deutsch C1 (Hochshule) | 380 | 480 | | | |
| Deutsch C2 | 450 | N/A | | | |